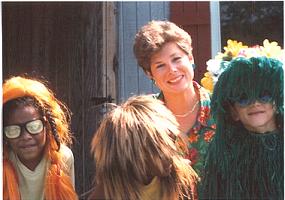 "GLEE MANIA" and More!
will help you find a performer -- or several!
GLEE MANIA guarantees belly laughs using interactive comedy.
& More! is your Activity Consultant, helping you to choose other styles of performers who can offer a variety of family entertainment.
Our performers usually travel within Northern Virginia, Maryland, and Washington DC, and many of them will travel further if the additional expenses will be covered.
Check out the rest of this site, or call us at 703-624-0659,
or email us at gleemania@aol.com for more information.